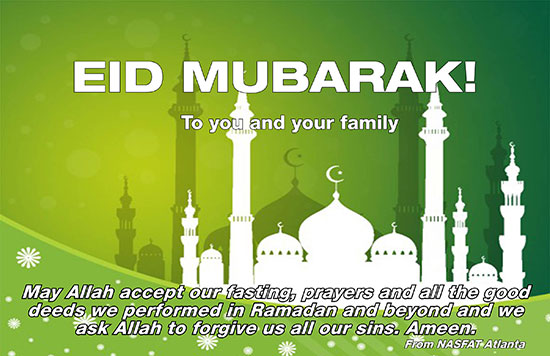 Eid Al-Fitr is on Wednesday, July 6, 2016. Eid Salat will be held at (if you live close by)
Georgia Islamic Institute Masjid
177 Simonton Road,
Lawrenceville, GA 30046
First Salat will be at 8:00am and Second salat will be at 9:00am.
Please use the car pool as much as possible.You can check other Masjids that are close by you.
Then Please come join NASFAT ATLANTA, in celebrating Eid ul Fitr, on
Wednesday July 6, 2016
NASFAT ATLANTA MASJID
430 DOGWOOD DR
LILBURN, GA 30047
@ 11AM - 7PM
Zakat al-Fitr is a small amount that Muslims are obliged to pay as charity at the end of Ramadan. This year Zakat al-Fitr is $10.00 per head and must be paid before Eid.
You can pay your Zakat al-Fitr through our secure PayPal online.
Pay Zakat al-Fitr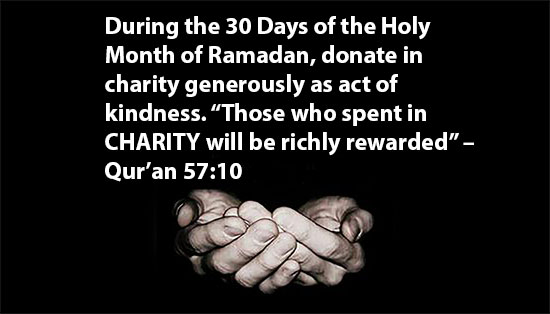 $5,338 raised
Goal: $30,000
Starting on June 6, 2016, if 100 people give $10 each every day in the holy month of Ramadan,...
Read more...
Our programmes are multi-dimensional and are aimed at the general well-being and development of members and the community at large. The programmes can be broadly categorised as spiritual, economic, social and educational.
SUNDAY SERMONS/ASSALATU: 10:00 am - 2:00 pm
ISLAMIC & ARABIC CLASS: 11:00 am - 1:00 pm
DAILY SALAT PRAYERS
FRIDAY SERMONS
RAMADHAN PROGRAMMES